Bernina 350PE Sewing Machine
High-precision automatic buttonhole function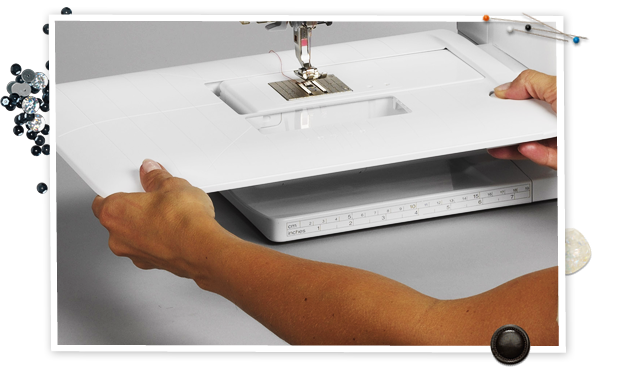 Sew buttonholes with precise accuracy! With the BERNINA 350 PE's automatic buttonhole function, it could hardly be simpler: the preset buttonhole length is stored in the internal memory, letting you sew buttonholes of the exact same length as often as you wish. Here the BERNINA 350 PE solves a difficult problem, since sewing identical buttonholes can be a bit tricky. With the BERNINA 350 PE, broken bobbin thread or buttonholes of different lengths are things of the past: the automatic buttonhole function gives you perfect results in no time flat. The BERNINA 350 PE gives you a choice of two permanently programmed buttonhole styles to ensure that even beginners simply and nearly effortlessly achieve optimal results that will stand up to the most critical scrutiny.
Features and Benefits: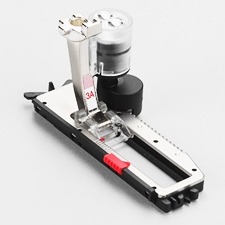 Memory function with 30 storage locations
The BERNINA 350 PE makes room for your personal creativity: its memory offers space for the permanent storage of up to 30 stitch-pattern combinations. This means you needn't reprogram your personal stitch-pattern combinations each time – the long-term memory of the 350 PE ensures that they're immediately available the next time you turn on your machine. The direct-selection keys let you access the saved stitches in no time flat – this saves time and increases your enjoyment, allowing you to reuse your own personal favorite combinations or most frequently used stitches effortlessly and whenever you feel like it. This memory functionality of the BERNINA 350 PE offers a premium touch that is by no means a given in entry-level models – Swiss quality, designed with attention to detail.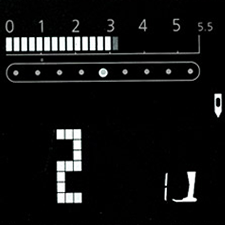 115 Stitches for every situation
The BERNINA 330's bright LED sewing light let you achieve precise results and affords you a clear view of your project at all times, even with poor ambient lighting. Particularly during longer sewing sessions, an LED sewing light represents an essential feature, enabling you to sew for long periods without eye fatigue. The BERNINA 330 therefore also scores with an ergonomic advantage: – intricate sewing projects can be optimally controlled and the user's eyes are spared thanks to the even, glare-free illumination of the work area. Here, the neutral light characteristic of the LED sewing light guarantees your ability to judge the color effect of the thread used even while you are sewing, entirely without distortions from external light sources with a color cast, such as neon tubes or lightbulbs. A small detail with a big impact!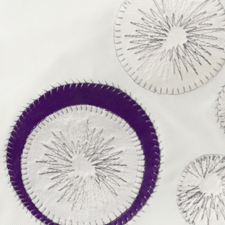 115 Stitches for every situation
One of the most compelling arguments in favor of the BERNINA 350 PE is its extensive stitch library: 85 pre-programmed stitches, making the 350 PE a versatile precision tool. The direct-selection function and modern, bright LCD display allow you to switch between different stitch patterns in a matter of seconds. With 20 utility stitches, two buttonhole stitches, a full 52 decorative stitches, and 11 quilting stitches, the BERNINA 350 PE is an outstanding choice for everyday mending jobs and alterations, as well as creative sewing and quilting. The simple, intuitive handling, first-class functionality, and solid construction of the BERNINA 350 PE ensure that you will continue to enjoy working with this machine for a long time to come – even when you make the transition from simple to more demanding projects.